Why Buy Car Parts at Acura of Huntington?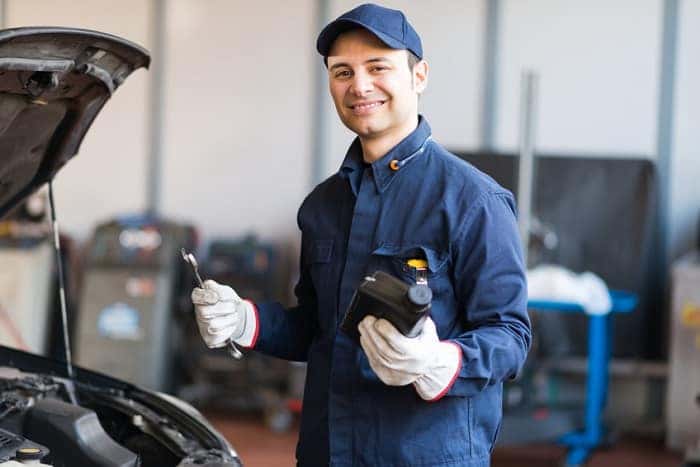 What would happen if you stopped paying attention to passing fads, or worrying excessively about what one German company or another was doing when it came to luxury vehicles? What if, instead, you focused on classic looks, timeless values, and reliability? The result would look a lot like the new Acura vehicles sold at Acura of Huntington. We back our inventory of new cars and SUVs with OEM Acura parts and trustworthy service so you can enjoy your ride stress-free for many years to come.
OEM simply means "original equipment manufacturer," which are the same parts that were used to build your Acura RDX or Acura TLX. There's never a question whether it's the right part, or more importantly, a reliable one. OEM products are manufactured to the highest standards and will work exactly as intended. Coming to our Acura dealership instead of visiting a big box parts retailer, you don't have to comparison shop among brands or worry whether you've got the right, best-suited component.
That brings us to aftermarket parts. These aren't made by Acura, but are instead manufactured by third parties that often design parts for a number of different brands. The upshot, and one reason for their popularity, is that they're often less expensive. On the other hand, quality can be a bit of a crapshoot. Aftermarket parts may be more prone to failure, which can lead to more frequent repairs.
There are some third-party components — like Acura tires — that are made to OEM spec and are recommended for your car. Those few exceptions aside, you're better off with OEM parts. What you pay on the frontend can be defrayed with Acura service specials, and it also evens out over time through better reliability, along with a warranty that keeps you covered in the rare event that something goes wrong. You can add another layer of protection by heading to our Acura dealership near Roslyn when it's time for Acura service.
You have enough on your mind day-to-day. Whether or not the parts in your Acura vehicle are up to snuff shouldn't be one of them. So if you want quality you can count on from a Long Island Acura dealership you can trust, make way to 359 West Jericho Turnpike in Huntington Station, NY, and let the team at Acura of Huntington give you what you need with the level of service you deserve.