What Are Our Favorite Things to Do in Huntington, NY?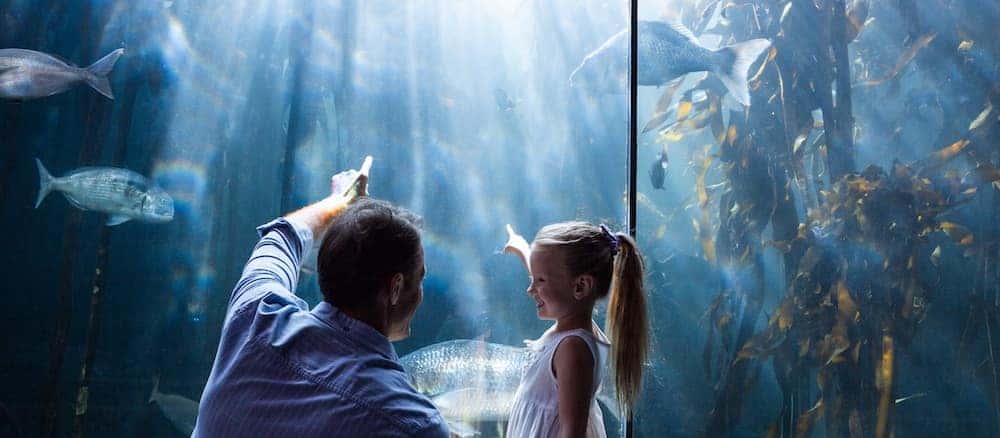 Anyone looking for things to do in Huntington, NY isn't going to run out of options quickly. Just a few of our top picks at Acura of Huntington include:
Heckscher Museum of Art
Oheka Castle
Cold Spring Harbor Fish Hatchery & Aquarium
Caumsett State Park
Cold Spring Harbor Whaling Museum
Don't Miss These Fantastic Huntington, NY Attractions
Heckscher Museum of Art: Opened in 1920, the Heckscher Museum of Art offers a collection from several renowned figures. You'll find more than 2,500 pieces from artists, including Georgia O'Keeffe. There are also exhibits from Huntington artists like Arthur Dove, Helen Torr, and George Grosz.
Oheka Castle: Look to the highest point on Long Island and you'll find Oheka Castle. More of a mansion than a castle, it was inspired by French architecture and features 32 guestrooms and suites. Check out one of the areas most stunning architectural gems and enjoy fine dining at Oheka's Bar & Restaurant.
Cold Spring Harbor Fish Hatchery & Aquarium: A great one for the kids, the Cold Spring Harbor Fish Hatchery & Aquarium boasts the largest living collection of freshwater reptiles, fish, and amphibians in the state. You can feed trout, tour the ponds, check out the aquariums, and even try your hand at catch and release fishing.
Caumsett State Park: Huntington's 1,520-acre park was developed way back in the 1920s, and it's still a great place to while away sunny days. Featuring walking and biking trails alongside a magnificent freshwater pond, it's home to several endangered, threatened, or of special concern birds, including the majestic osprey.
Cold Spring Harbor Whaling Museum: Feel like embracing your inner Ahab? Low on lamp oil? The Cold Spring Harbor Whaling Museum is a cool little museum that's great for rainy days. It houses over 6,000 artifacts from a time when whaling was one of Long Island's main commercial industries.
You'll Easily Find Huntington Things to Do for the Whole Family
Whether you want a taste of history, a trip to the great outdoors, or a closer look at the animal kingdom, Huntington has something to keep you entertained. For any further advice on local attractions, feel free to contact us today.
More from Acura of Huntington
Anyone looking for things to do in Huntington, NY isn't going to run out of options quickly. Just a few of our top picks at Acura of Huntington include: Heckscher Museum of Art Oheka Castle Cold Spring Harbor Fish Hatchery & Aquarium Caumsett State Park Cold Spring Harbor Whaling Museum Contact Us Don't Miss These Fantastic Huntington,…

When the snow hits, families will spend the day building a snowman, sledding down hills in the Melville area, and visiting the ice arena to hit the ice. There are numerous kids activities Long Island has available this winter! Contact Us Take in a Show In show business, they always say that the show must…

Contact Us When you're looking for a fun day of shopping at a Long Island shopping mall or just a quick stop at a ski shop Long Island has, you don't need to spend all day wondering where in Long Island to go. Use our shopping guide to find the place that's likely to give…