Is It Illegal to Drive Barefoot?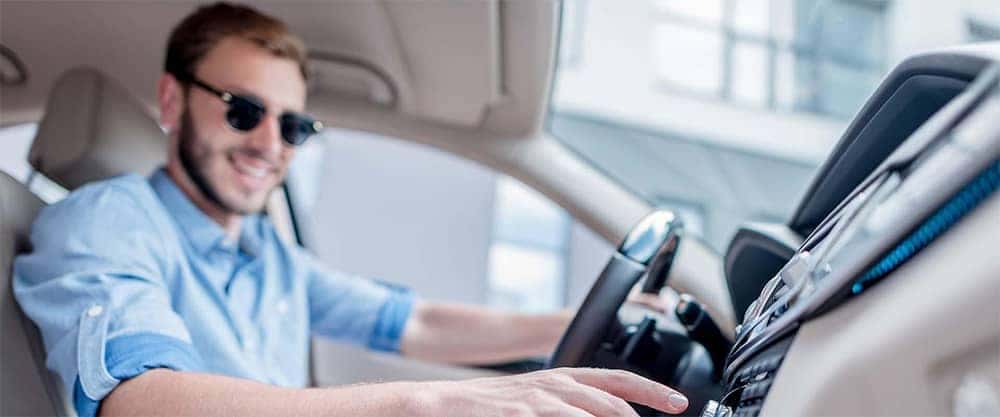 Depending on the weather in Melville, you may be tempted to cruise the streets in Syosset barefoot. The question is: "is it illegal to drive without shoes?" The short answer is no! It is not illegal to drive barefoot. Is it smart or safe? Read on to find out.
Is Driving Without Shoes Safe?
While you may get kicked out of Oheka Castle mansion for not wearing shoes, the fact is that you can drive barefoot and it's perfectly legal. However, should you? It may feel good to kick off your shoes when you get behind the wheel, but it can be dangerous to do so. There are many reasons, including:
Regardless of whether it's raining, snowing, or the sun is shining, there may be fluids near the pedal – thus increasing the likelihood for your foot to slip on the gas pedal or brake pedal.
If you discard your footwear while driving on Plainview roads, your socks and shoes may get caught under the gas pedal or brake pedal – thus impairing your ability to accelerate or brake.
Sure, Acura vehicles are safe, but accidents happen. If you get in an accident and police determine that driving barefoot contributed to the accident, then you may be cited for reckless driving.
Further Barefoot Driving Considerations
Now that you know the risks of driving without shoes, it's for you to decide: Is it worth driving around Melville barefoot? While you may enjoy the free feeling, it's not a bad idea to keep a spare pair of shoes in your trunk, as a part of your emergency roadside kit.
Learn More at Acura of Huntington
For more information on driving barefoot, take the trip from Plainview to Acura of Huntington! Just remember to consider the dangers of driving barefoot. Contact us with any questions you may have! Be sure to explore some of our other service tips as well, the 10 maintenance tips every driver should know.
---
More From Acura of Huntington
Acura is a luxury automaker with a long and storied history. As a part of the larger Japanese Honda brand, Acura focuses on creating luxury SUVs, sedans, and coupes all around the world. Here at Acura of Huntington, our dealers love everything Acura, including the automaker's history, and we would like to share some of our favorite…

Regular wheel alignments are an important part of vehicle health. Get a wheel alignment here at the Acura service center at Acura of Huntington.

If you haven't noticed, crossover and SUVs are two of the most popular types of vehicle these days. Families and commuters alike near Bay Shore, NY are choosing them for their combination of utility, spaciousness, fun-to-drive nature, and long list of safety and tech features. Here at Acura of Huntington, our dealers don't think you…