Brake Maintenance and Repair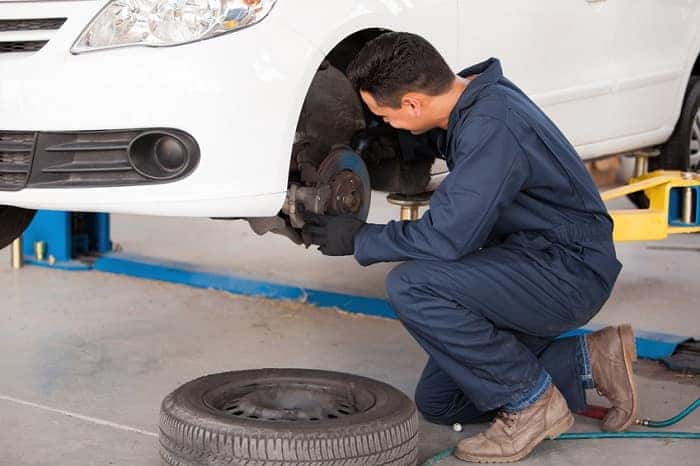 Regardless if you drive an Acura RDX or Acura TLX, there's one thing all vehicles require: maintenance. Here at Acura of Huntington, we accommodate all automotive needs, from new car shopping to vehicle servicing and repairing. One of the more common maintenance tasks we take care of here at our NY Acura dealership is brake service.
Basics of Brakes
Brakes are an invaluable asset of your vehicle. To ensure they're operating effectively and safely, we encourage you to bring your car in to our Acura service center on a regular basis. It's inevitable that certain components wear over time, such as the brake pads or level of brake fluid. Luckily, brakes provide some indications when they need the attention of a professional. One of the most common is squealing. While squealing references your brakes will need work soon, they require immediate attention if that sound morphs into grinding.
Similarly, you should bring your automobile in to our Huntington Station, NY Acura service center as soon as possible when your brake pedal feels soft when you apply pressure, if you notice your car takes longer to stop.
Maintaining and repairing your brakes as necessary is one of the most important things you can do to stay safe on the road. It's crucial if you want to avoid preventable problems and dangerous situations.
Acura of Huntington
One of the many reasons you should choose our Acura dealership to service your brakes is that we only employ factory-trained technicians who are well-versed in all Acura models. Our Acura service center is also open six days a week with convenient morning and evening hours. To supplement our services, we use OEM parts. And if you want to add an OEM accessory or two to your premium car, you can pick some up right here in our Acura parts center.
We are more than well-prepared to handle all your automotive needs near Roslyn, NY, including brake service and repair. Visit Acura of Huntington today!