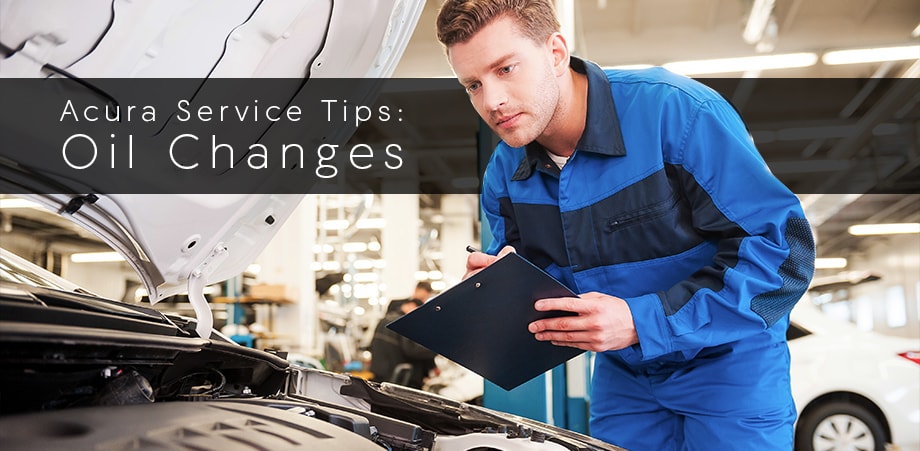 Oil Changes at Acura of Huntington
When you buy a vehicle, you're investing in the future. To make the most of your purchase and ensure your Acura runs smoothly, it's important to keep up with regular maintenance and necessary repairs. Acura Genuine Motor Oil helps your car's engine function flawlessly by lubricating all the components. Fortunately, our Long Island Acura dealership is here to support you and your vehicle throughout its life. Stop by our Acura service center the next time your vehicle needs an oil change so we can replace the filter, eliminate dirt buildup and replenish your car's motor oil!
How often does my Acura need an oil change?
If you're not sure when it's time to bring your vehicle into Acura of Huntington for an oil change, it's best to consult your Acura owner's manual. That's where you'll find recommendations and information related to your vehicle's model year, trim and engine type that could affect the best type of oil. For most newer cars, oil change service should be scheduled in 5,000-mile intervals.
How can I tell when it's time for oil change service?
The oil change indicator light switches on.
You can smell burnt oil.
You have driven more than 5,000 miles since the last oil change.
The engine oil is very dark upon inspection.
Visit Acura of Huntington, a premier Long Island Acura dealership, for your next service appointment. Our expert team of mechanics is ready to give your vehicle and its engine components the attention they deserve. Contact us today!